Campo Arviazioni #1 Watermelon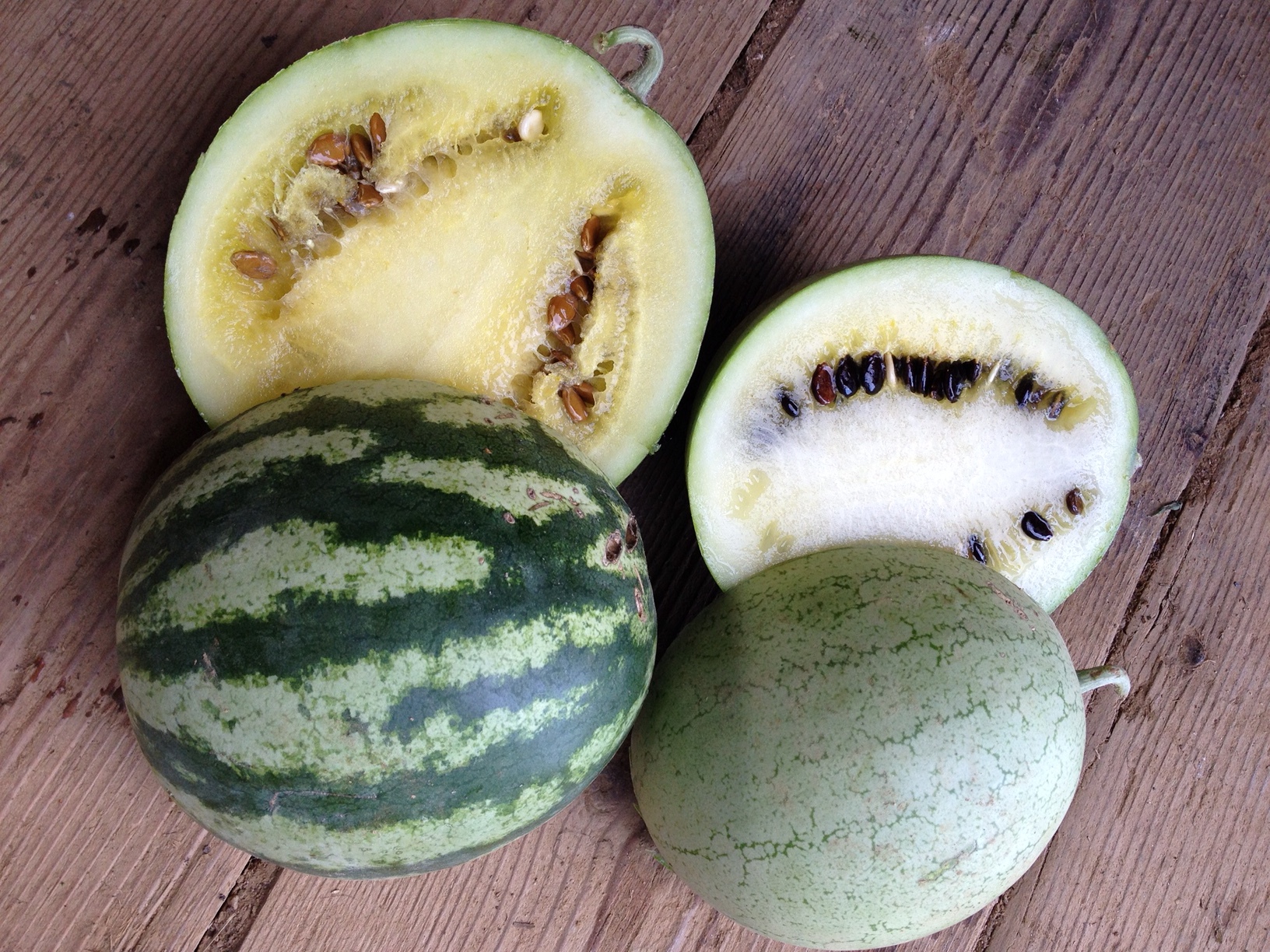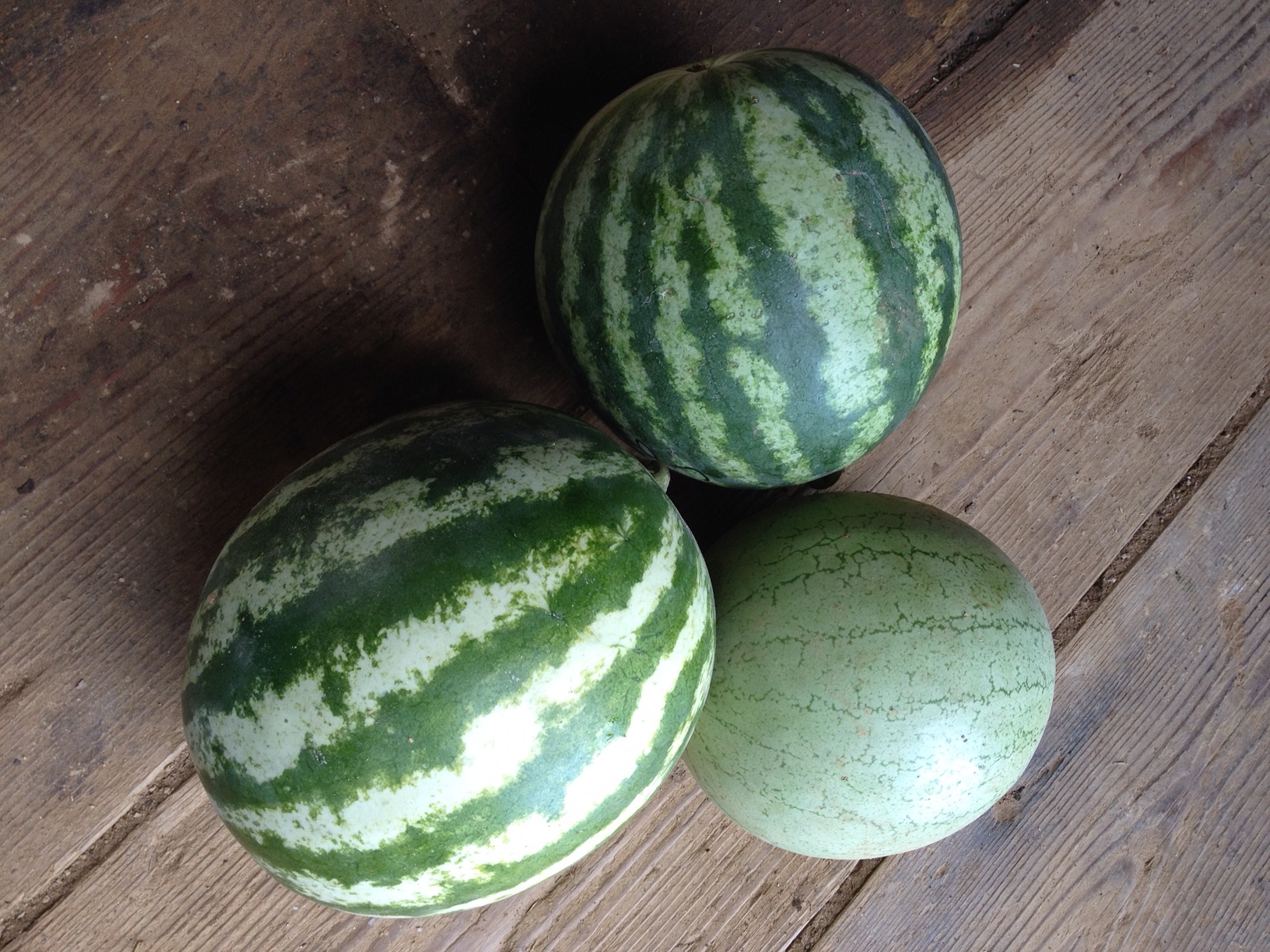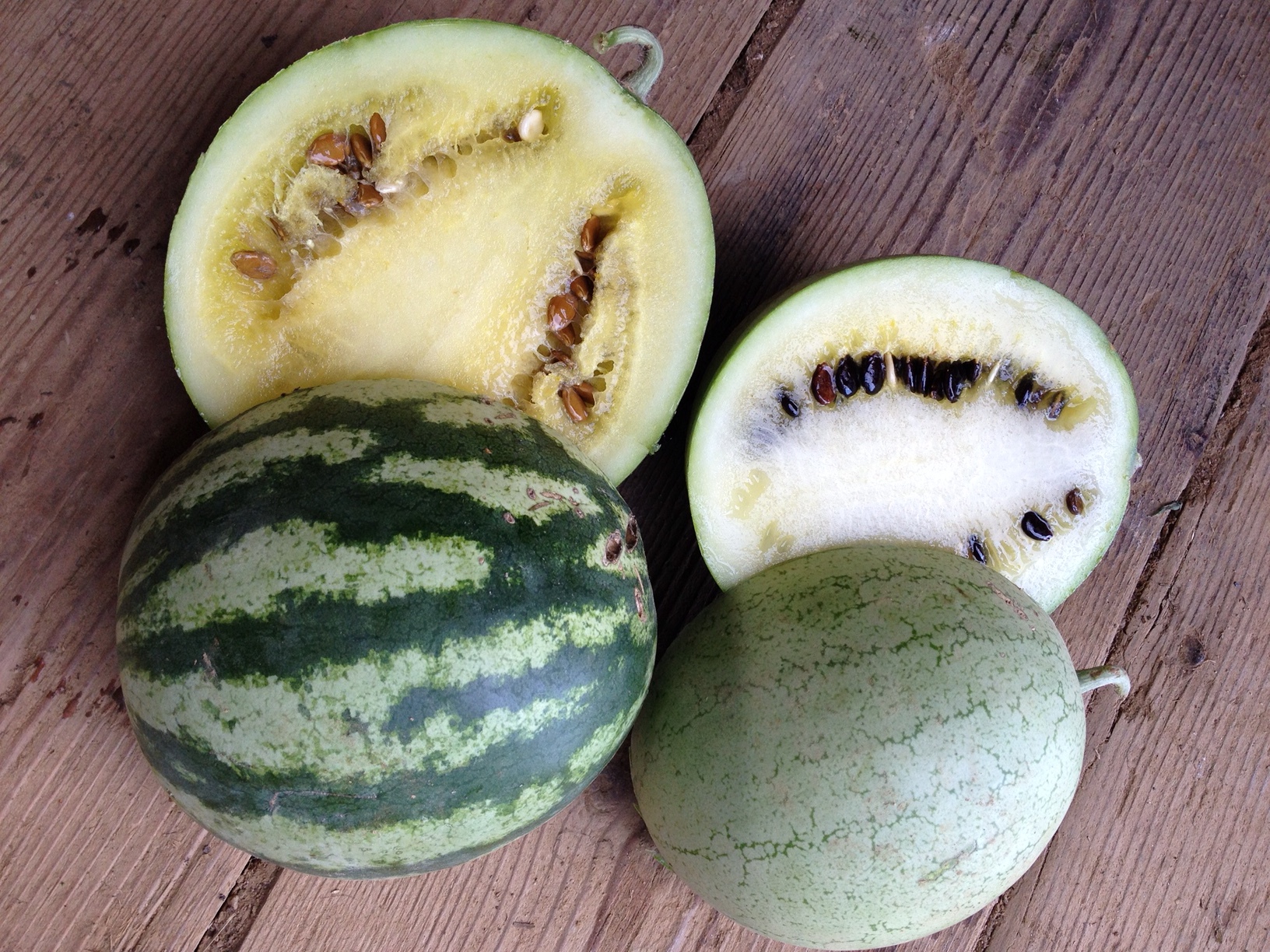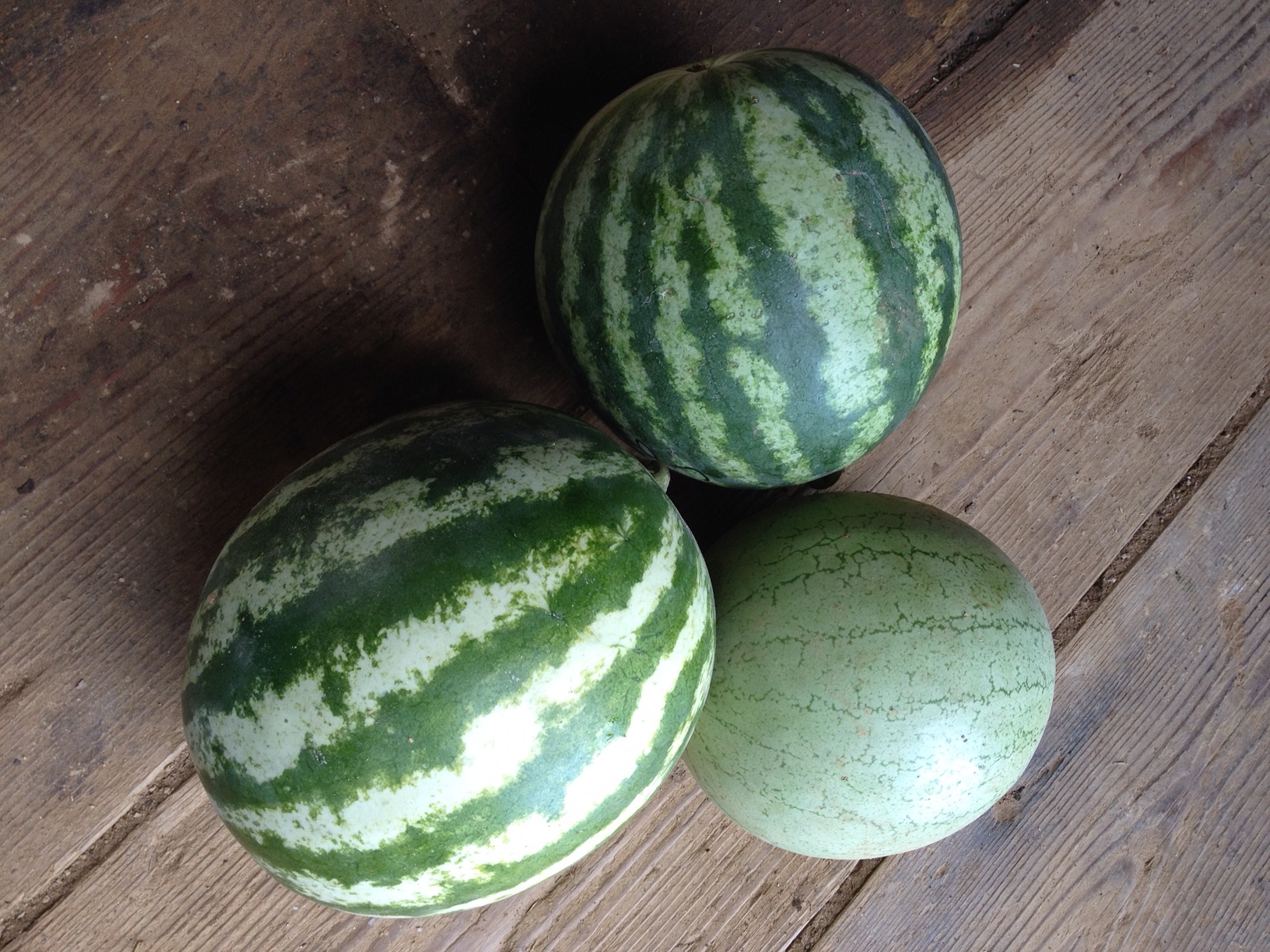 Campo Arviazioni #1 Watermelon
This landrace variety of watermelon has its roots in Somalia. It produced wonderfully for us this year, even in the midst of a drought. The melon flesh ranges from bright reds to pale yellows and everything in between. Some melons had beautiful rings of bright orange surrounded by bright yellows. The seeds produced are just as diverse in color. The perfect melon to plant if you love diversity.
Grown at Invincible Summer Farms, Southold, NY
Watermelon
Packet plants 10 ft row (30 seeds)
Watermelon seed can be planted in fertile soil when the soil is warm in mid May. For an earlier start you can germinate seedlings indoors in a pot of soil in a sunny window two or three weeks before the time to carefully transplant them into the garden. Always water the seedlings after transplanting
Make a furrow an inch deep and plant the seeds two or three per foot and cover with soil. Since they will sprawl along the ground plant them at least 3-4 feet from other crops. Planting crops such as mustard greens or radishes in adjacent rows next to melons allows those early crops to be harvested before being inundated by the melon vines. Nutrient rich soil and irrigation when the ground is dry keeps melons producing from mid to late summer.
Vine ripened melons are a gastronomic delight. The last tendril next to the fruit will turn brown when the melon is ripe, the white spot where the fruit lies on the ground turns yellowish and a thump to the exterior gives a dull sound.
If you want pure seed you need to know that melons are pollinated by bees and other insects. Only grow one kind of melon or research the techniques of isolation. You will have to separate the seeds from the flesh as you prepare the melon for eating. Wash the seeds with a squirt of dishwashing soap, rinse well and dry on newspaper or a screen until the seeds are brittle dry.